About Company
Company name
Maruwa Unyu Kikan Co., Ltd.
Head office
Asahi 7-1, Yoshikawa city, Saitama, Japan 342-0008
Head sales office
Asahi Momotaro 1-1-1, Yoshikawa City, Saitama, Japan 342-8505
Tokyo office
Tekko Building 5F, Marunouchi 1-8-2, Chiyoda ku , Tokyo, Japan 100-0005
President & CEO
Masaru Wasami
Established
August, 1973
Capital
2.665 billion Yen (As of March, 31, 2021)
Issued Share
128,797,120 stocks TSE 1st section, Code: 9090
Business
Third-party logistics (3PL) Services:
(E-commerce & Ordinary-temperature; Low-temperature Foods; Medicine & Medical)
Logistics Solutions Consulting;
Transportation (general · special combined cargo transportation, moving,
Industrial waste recycling and handling, etc.)
Includes business continuity plan service,Important documents storage services
Group companies
Consolidated subsidiaries: 10
Non-consolidated subsidiaries: 3
Number of employees
12,882 in total including 3,630 regular employees and 9,252 part time employees
Revenues
JPY 112.1 billion Yen (As of March, 31, 2021)
Branch
166 Bases all over Japan (As of March, 31, 2021)
3PL (Third-party Logistics) Provider: from a third party standpoint, to provide customers with strategic and professional logistics system services. Recent years, with the business focus of shippers gradually shifting from production to sales, and then to logistics, the management strategy requires the "flow of materials" to improve the efficiency, third party logistics, a new business arises.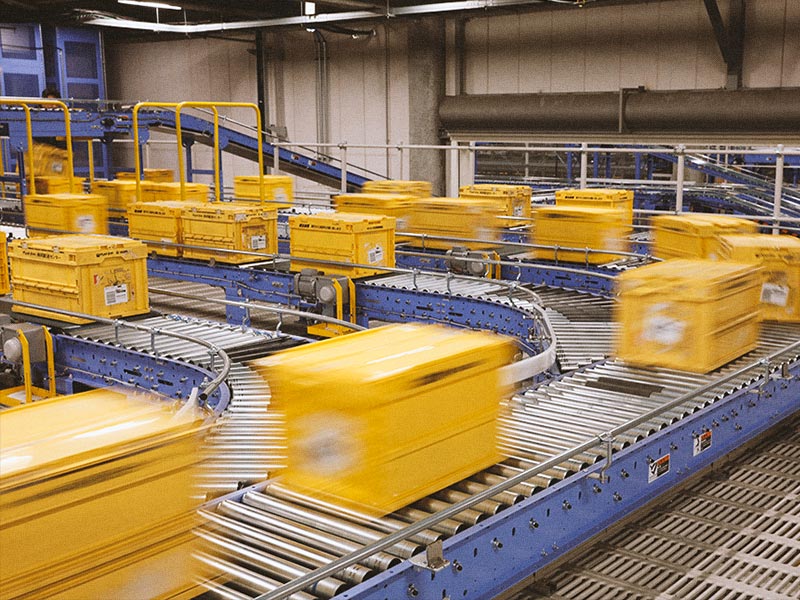 Operation of logistics facilities for food supermarkets

Online supermarket
Consumers' co-operative distribution
Store shopping delivery etc.

Pharmacy logistics facilities operation

Medicine & Medical logistics
Reverse logistics
Joint distribution, etc.

Logistics facility operation for EC online shopping

Last one-mile delivery
Furniture · home appliance distribution
Logistics facilities management for retail stores
Low temperature food cold chain logistics structure
Based on extensive professional knowledge and over many years successful experience, and user needs to provide continuous reform, improve logistics solutions
With a deep understanding of customers' overall business strategy, we provide core logistics solutions and system adjustment support of "what to do and how to do".
Fully realize cost reduction and efficiency increase, improve system, improve logistics quality, commitment to achieve "store owner's viewpoint" continuous improvement and reform.
AZ-COM 7PL(SEVEN PERFORMANCES LOGISTICS)
"7PL" : Seven logistics performance. Not only refers to seven services, but also defines seven main functions common in various business reforms.
Following are seven contents of food cold chain logistics.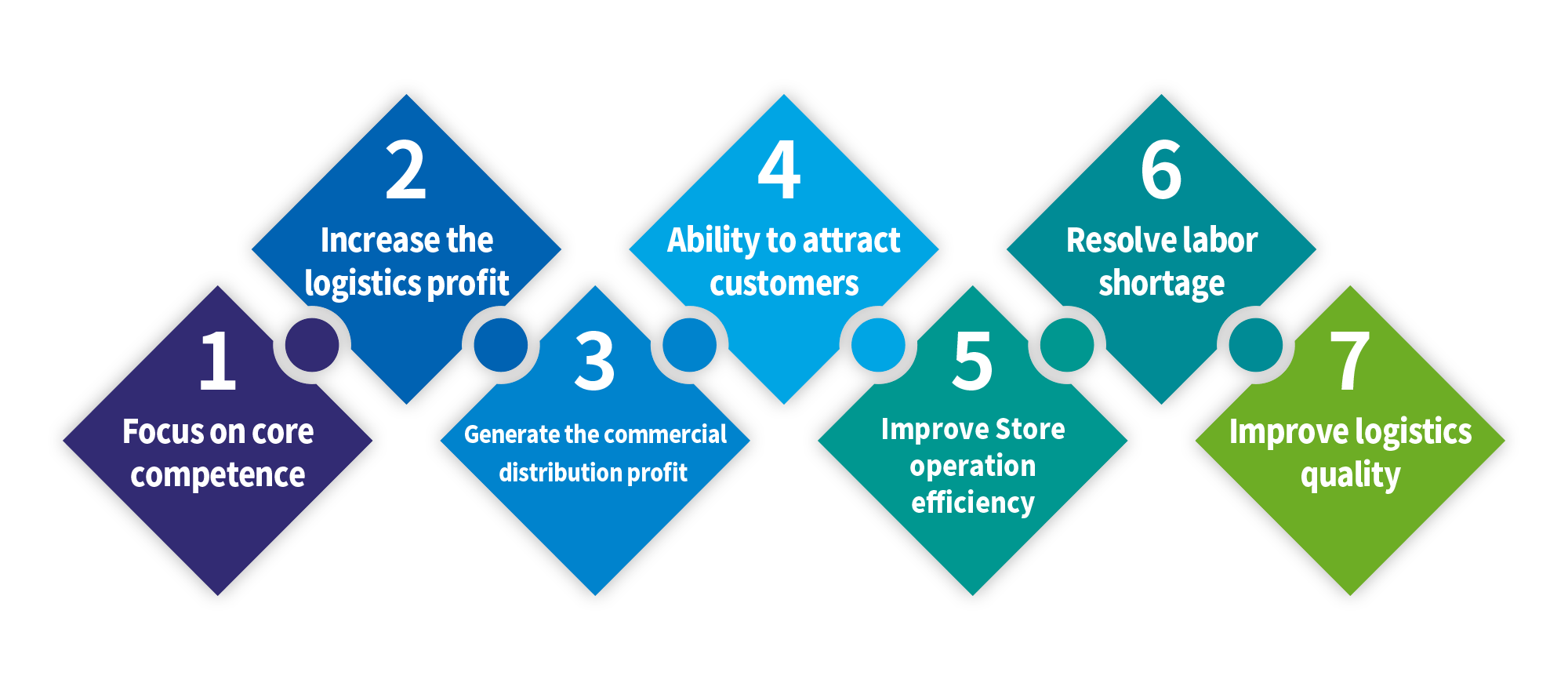 1.Focus on core competence

To maximize 3PL professional experience of supermarket, make customers to focus on their own business

2.Increase the logistics profit

Profit maximization through logistics cost visualization and low consumption operation

3.Generate the commercial distribution profit

Promote SCM through supply-chain enterprise cooperation and integration

4.Ability to attract customers

Reform fresh logistics, strengthen supermarket sales capacity

5.Improve Store operation efficiency

Through store operation reform, improve store revenue structure

6.Resolve labor shortage

Developing strategic process centers, make effective use of limited human resources

7.Improve logistics quality

Strengthen freshness management, safe, fresh goods delivery
Providing our unique high value-added service
Utilization of DX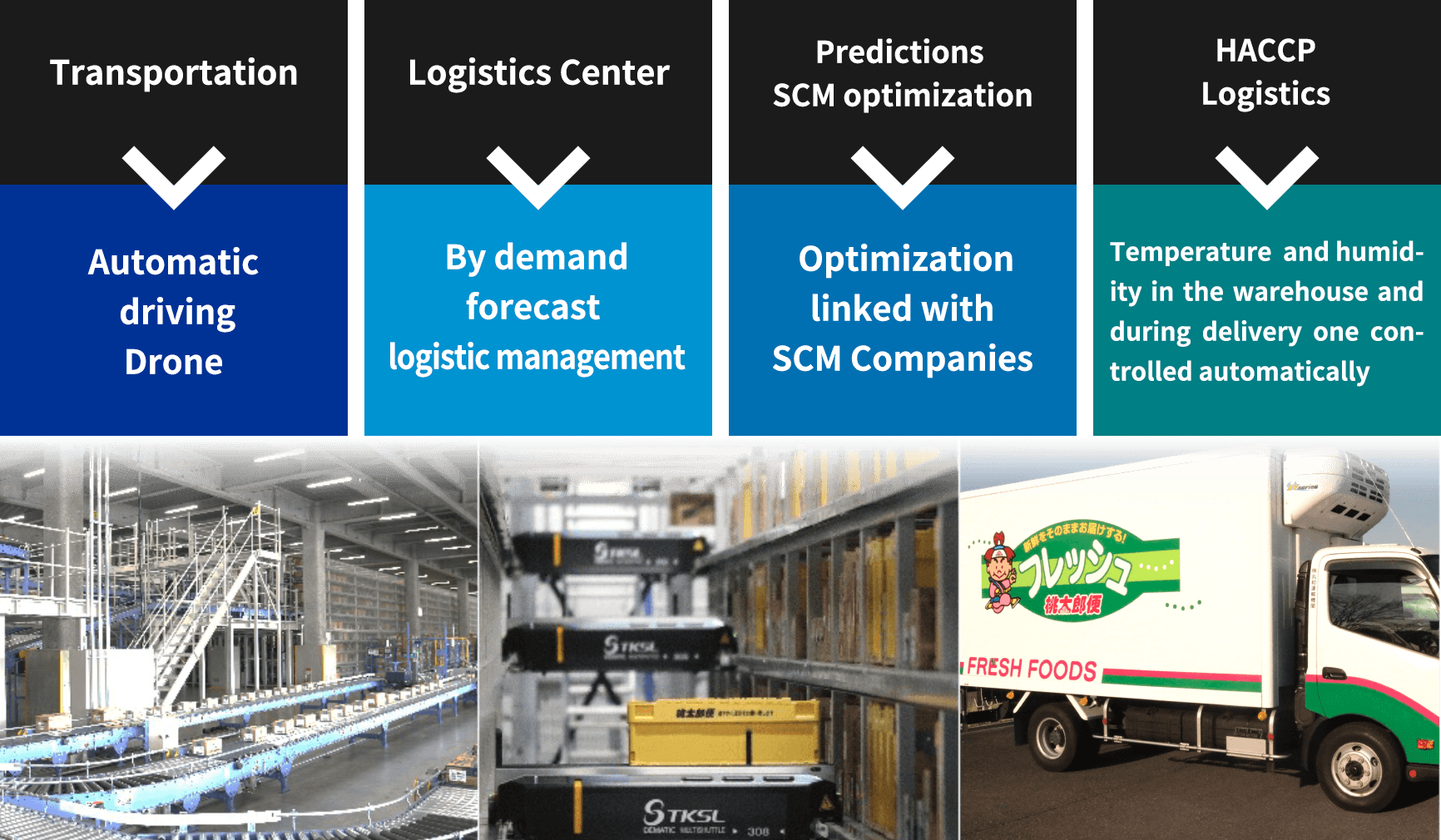 Investor Relations (IR)
Maruwa Unyu Kikan Co., Ltd. is a Tokyo Stock Exchange listed company, 1st section, Code: 9090
Please click below for more IR Information